We Stock Most Major HVAC Manufacturer's Parts & Supplies Call/Text – (215) 949-1550
AVCO SUPPLY INC. Products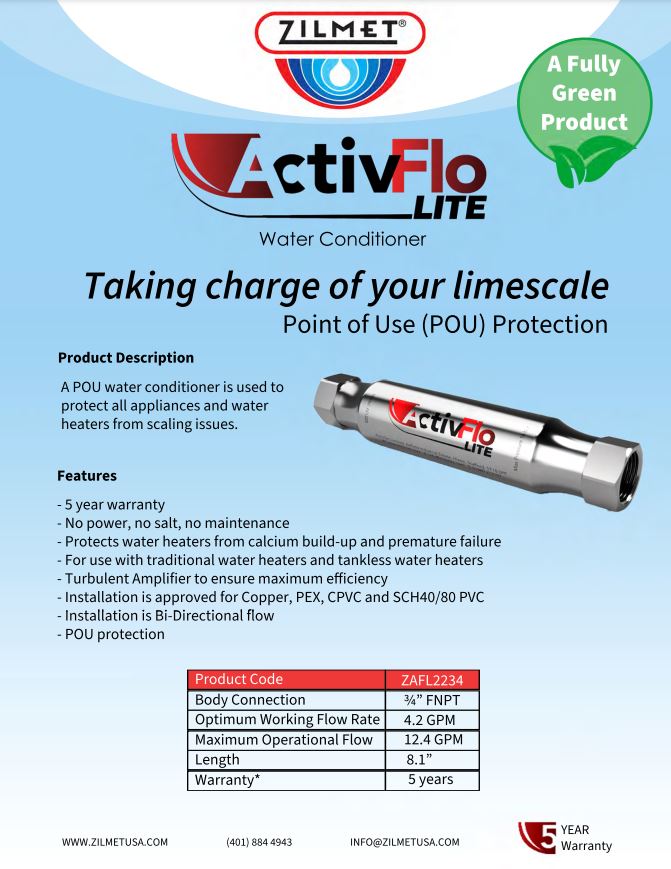 What is ActivFlo Lite?
ActivFlo is a catalytic water conditioner designed to help reduce limescale formation in hard water caused by calcium ions.
Features 
– No salt required
– No maintenance
– 5  year warranty
– No power required
Benefits
– Reduce & prevent scale buildup
– Increase efficiency of your system
– Improve look and feel of hair and clothing
– Reduce spots on glassware, counters, and fixtures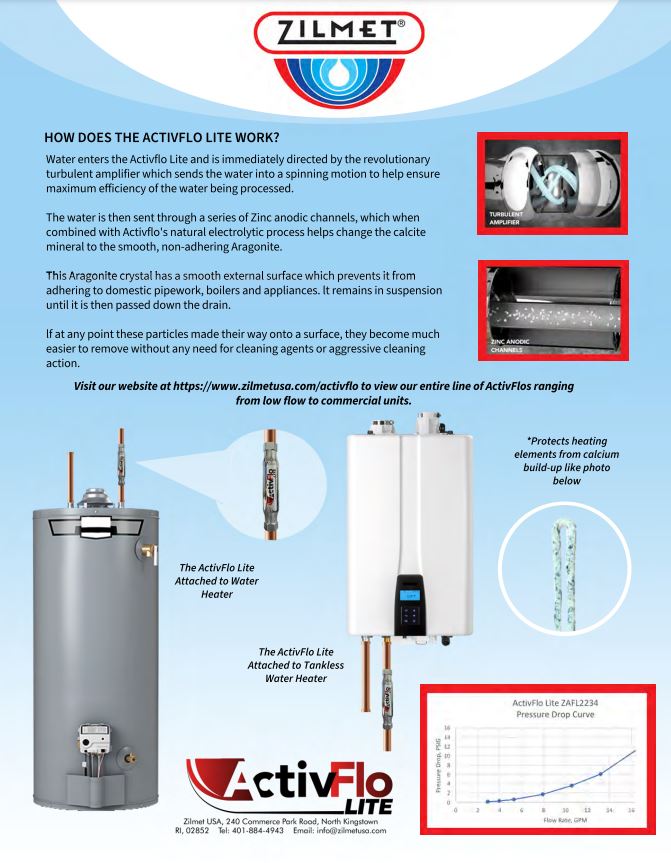 Seitron Americas is proud to offer an innovative and easy-to-operate series of HVAC Combustion Analyzers for any HVAC Professional for the easy setup, installation and servicing of any residential and/or commercial boiler, furnace, water heater and more.  Seitron analyzers are designed to guarantee the highest quality and reliability.
Seitron Smart Analysis allows you to interact with your Seitron combustion analyzer through the Bluetooth® LE communication protocol. (*).
Pair your analyzer with your smartphone / tablet via Bluetooth® and:
perform Automatic or Manual analysis remotely
view the analysis data in real time
loads a previously saved analysis
remotely save your analysis on the instrument
create a report (pdf, csv, xml) and share it via Whatsapp, email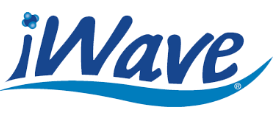 iWave air purifiers are the world's first self-cleaning, no maintenance needlepoint bi-polar ionization generator designed specifically for treating air in duct A/C systems. As the air flows past the iWave, positive and negative ions actively purify the supply air, killing mold, bacteria and viruses in the coil and living space. The ionization process also reduces allergens, smoke and static electricity, as well as controlling odors (cooking, pet, VOCs) and other particles (no more sunbeams) in the air without creating ozone or any harmful byproducts.
iWave-R

treats the air in any brand of

residential

duct air conditioning systems up to 6 tons (2400 CFM) in size with NO maintenance and NO replacement parts. Designed for universal mounting, the iWave-R  is easy to install inside or outside of the duct, or can be attached magnetically near the indoor fan in the air handler.  Its patent-pending self-cleaning design includes a programmable cleaning cycle that can clean the emitter brushes every 1, 3, 5 or 10 days. The iWave-R is factory set to clean every third day which is adequate for a typical installation. iWave-R does not create "black walls" as negative-only ionizer products will do.

iWave-C

is specially designed for

light commercial

systems up to 12 tons (4800 CFM) with no maintenance or replacement parts needed. iWave-C can be easily duct-mounted indoors or outdoors, depending on the application. iWave-C always works at peak performance, producing over 200 million ions/cc per polarity (400 million total ions/cc), making it superior to other market approaches. Special features include a programmable self-cleaning cycle, waterproof housing, digital display (for on-site visual monitoring) and integral alarm contact (for remote monitoring). In the event the ion emitters become damaged or wear out (after years of service), they can be replaced on the iWave-C model.
Lochinvar's New Cogeneration
Combined Heat and Power (CHP) technology—often called "cogeneration"—is a game-changer for light commercial facilities across North America. Lochinvar's new MicroCHP solution (< 50 kW/hr) gives you the high-efficiency water heating you'd expect from Lochinvar while simultaneously generating electricity as it heats. This means once it's installed, you will see an instant drop in your electricity bill. 
Check out this article Micro Combined Heat and Power in PM Magazine
Lochinvar KNIGHT Fire Tube Boiler
THE BEST KNIGHT EVER Today, the new KNIGHT boiler family is available in 13 model options—six floor mounts and seven wall mounts. It also offers a broader range of heating capacity from 55,000 to 399,999 BTU/hr—while continuing to work at 95% AFUE efficiency.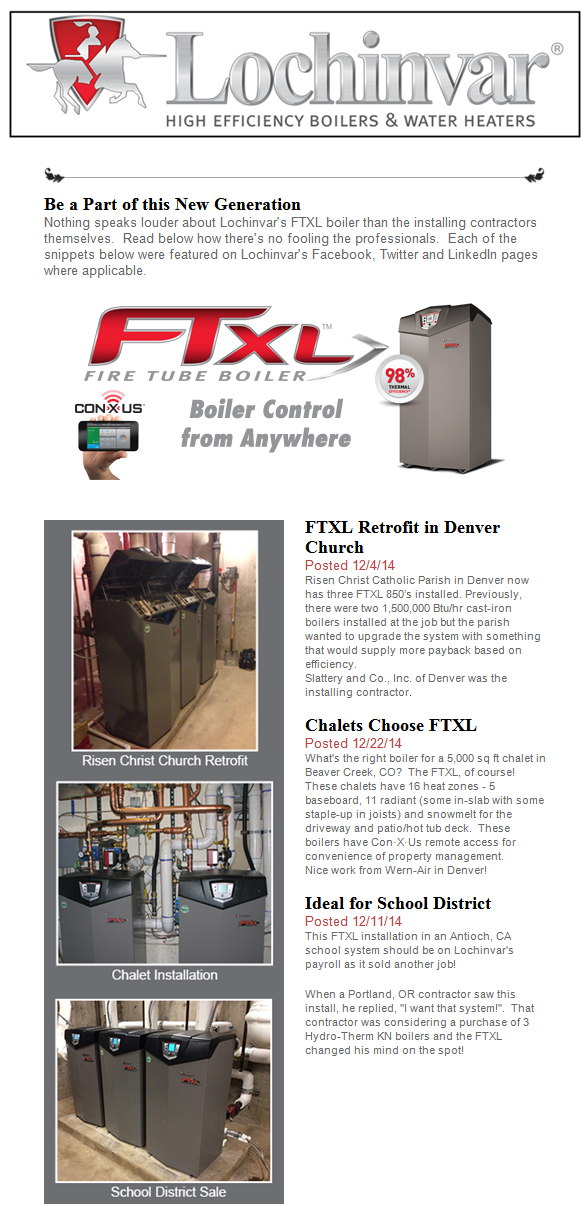 Lochinvar CREST Condensing Boiler
RIDE THE LOCHINVAR WAVE – With the exclusive wave fire-tube design, advancements in Lochinvar combustion technology and the SMART TOUCH™ control with CON·X·US, CREST changed how the industry thinks about fire-tube boilers. Now you have the opportunity to use all of these features in sizes ranging from 750,000 to 6.0 million BTU/hr and delivering up to 96.2% thermal efficiency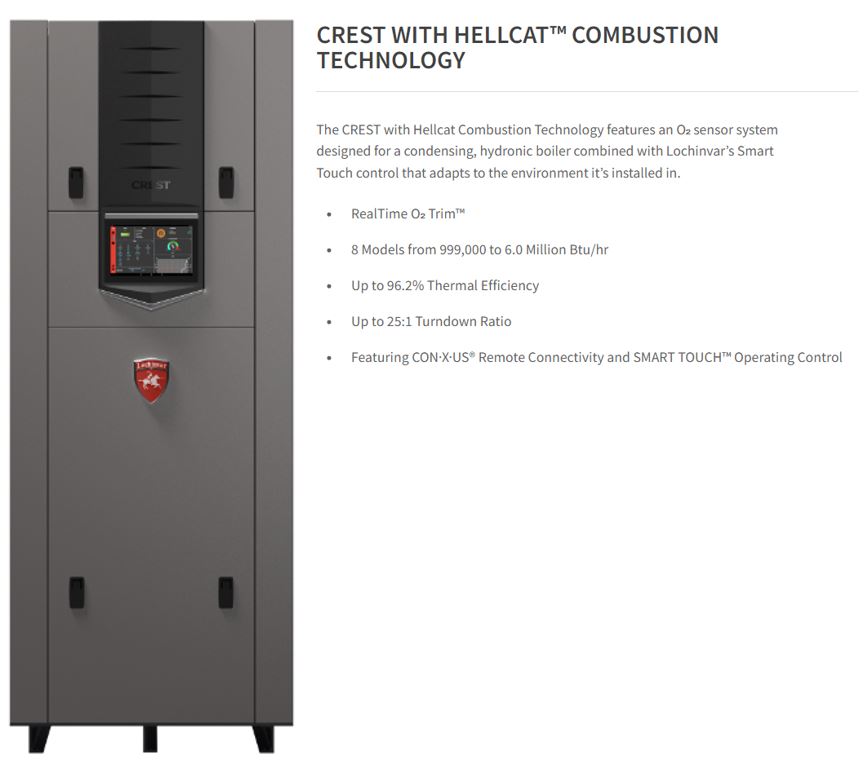 Quiet & comfortable with VERTICAL ZONELINE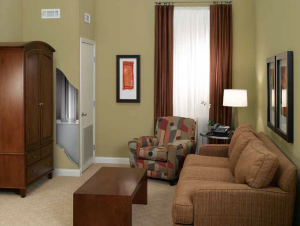 Easy to install and maintain, Zoneline® Single Packaged Vertical units keep your guests cool and comfortable — and your energy costs low.
SPACE-SAVING DESIGN
Vertical design leaves more usable space with installation in a closet or out-of-sight area and gives rooms a more home-like feel. With proper ducting, a single unit can serve multiple rooms.
EFFICIENT
Zoneline units are some of the most efficient single packaged vertical units in the industry. And greater energy efficiency means lower utility bills.
RELIABLE
Every component is engineered to provide exceptionally quiet and reliable cooling and heating performance for a perfectlycomfortable and relaxing environment.
Zoneline Packaged Terminal AC (PTAC) & Packaged Terminal heat Pumps (PTHP)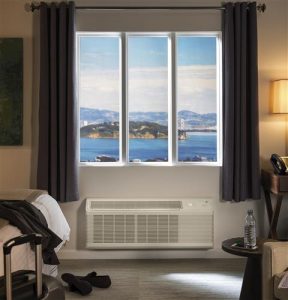 GE Appliances Zoneline PTACs and PTHPs are selfcontained units designed for through-the-wall installations in hotels, motels, apartments, hospitals, nursing homes, add-on rooms and many other installations.
Zoneline units provide individual room or zone control in both cooling and heating operation. There is a model for practically every application, ranging from 7,000 to 14,900 BTUH in cooling capacity and from 6,200 to 13,500 BTUH heating capacity in heat pump operation.
GE Zoneline with Makeup Air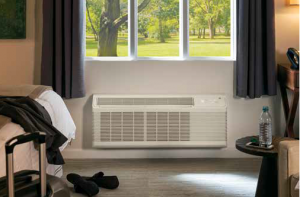 GE Zoneline with Makeup Air units deliver complete comfort for guests in even the most humid areas. In select models, the makeup air module is an included secondary system that provides continuous outdoor air. In addition, the supplemental dehumidification system operates when relative humidity levels rise above 55%.
Lowers Construction Costs | Reduces the need for large rooftop units and additional venting. Standard
Industry Dimensions | Fits standard industry 42″ x 16″ dimensions for GE Zoneline in new construction settings. 
Makeup Air | Delivers 35 CFM of continuous makeup air.
Dehumidification | Delivers dehumidified air when relative humidity rises above 55%.
Efficiency | Complies with ASHRAE 90.1-2013 minimum efficiency requirements for PTACs and PTHPs.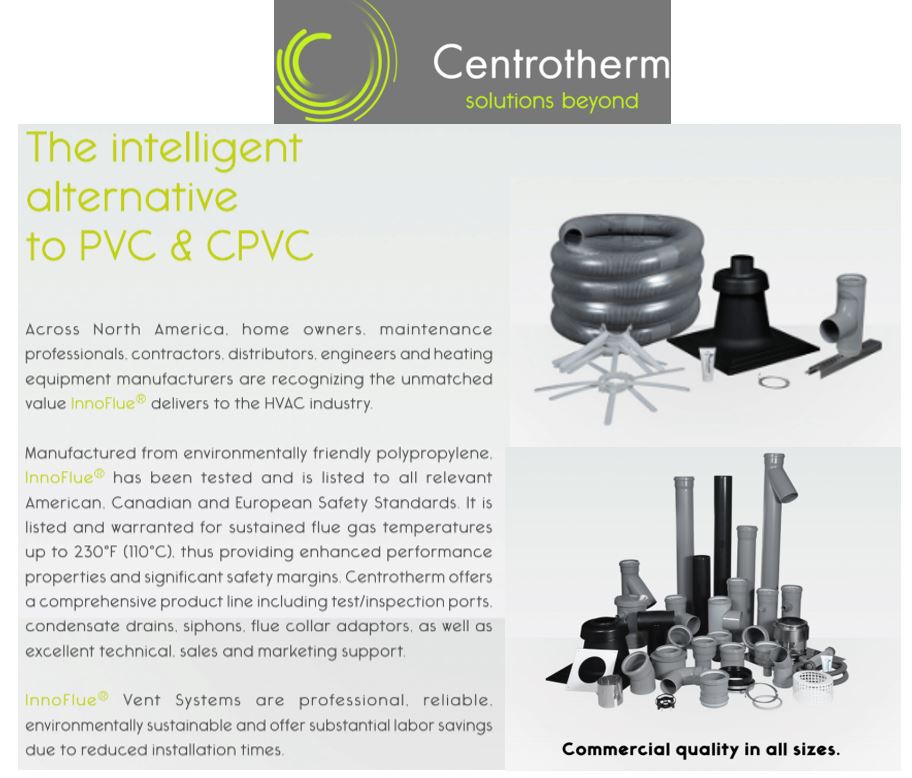 HIGH FUEL PRICE$ STEALING YOUR CUSTOMERS?
Save YOUR customer from their excessive fuel bills! Install the NEW HIGH EFFICIENCY alternatives offered by