Important Updates 09/05/2023
Our hours are Monday – Friday 7:30am-4:30pm Saturday 8am-12pm

The counter is OPEN 
You can email, call or text your order (215) 949-1550 ahead of time so that we can have your order ready for pick up
Due to supply shortages nozzles will not be sold to homeowners for the foreseeable future.
Thank you for your cooperation and patience during this time.
Avco's Text Support Line 
Text us (215)949-1550 anytime to:
Check stock • Place Orders • Check on Delivery • Get a quote • Check warranty coverage & more
During business hours Avco counter/inside sales staff will answer requests in REAL time
After business hours Requests will be processed the next business day
We Stock Most Major HVAC Manufacturer's Parts & Supplies Call or Text – (215) 949-1550
AVCO Supply Inc. will assist you with sizing, system design and  layout of your HVAC, Hydronic, Radiant & DHW Equipment.
AVCO Supply was established in 1979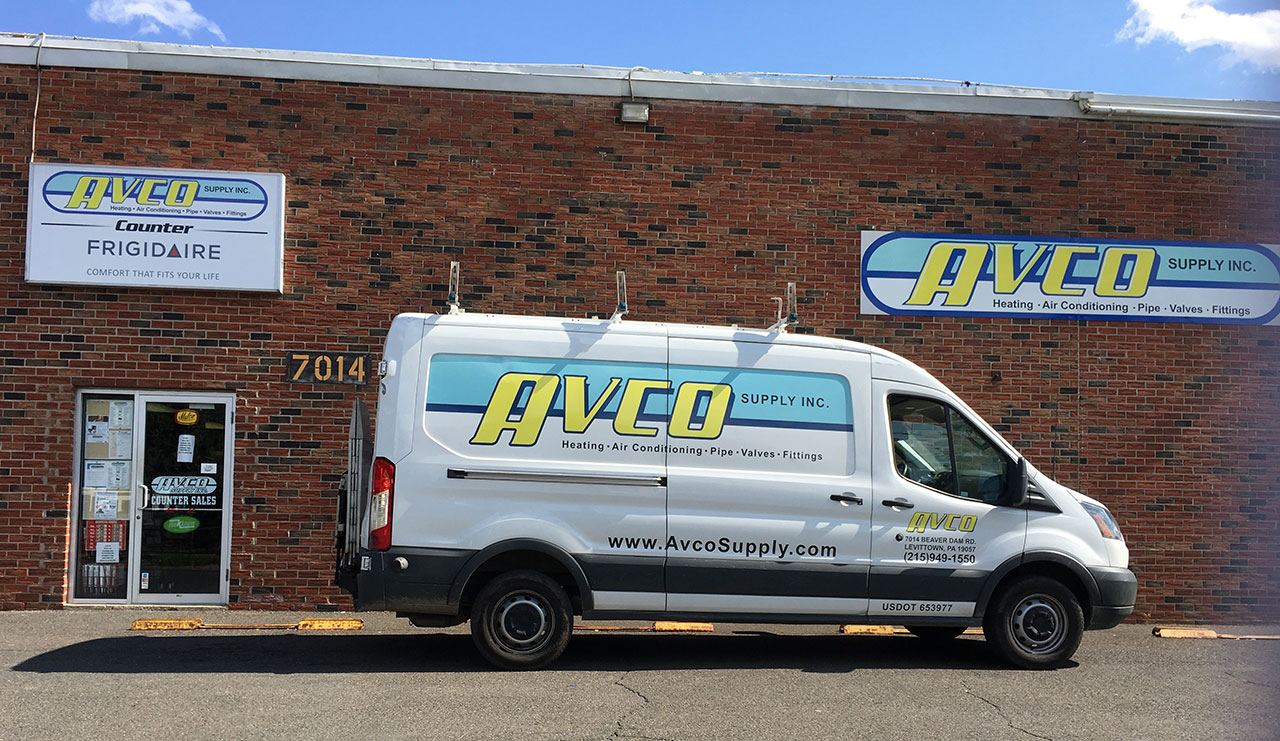 Originally AVCO was an industrial supply and oil parts/heating supply house. Since that time AVCO has evolved into a heating and air conditioning supply house for both residential and commercial applications with an emphasis on design-build projects and energy management.
Major product lines include:
Ruud Heating and Cooling products
Lochinvar
Taco
Grundfos
Frigidaire
Gibson
Burnham
Milwaukee Tools
And so much more, check us out. We would love to earn your business!
Mailing Address:
PO Box 700
Levittown, PA 19058
Phone/Fax:
Phone (215) 949-1550
Fax (215) 949-1578
Our business hours are M-F 7:30am-4:30pm Sat 8am-12pm