We Stock Most Major HVAC Manufacturer's Parts & Supplies Call/Text – (215) 949-1550
AVCO SUPPLY INC. Products
Lochinvar's New Cogeneration
Combined Heat and Power (CHP) technology—often called "cogeneration"—is a game-changer for light commercial facilities across North America. Lochinvar's new MicroCHP solution (< 50 kW/hr) gives you the high-efficiency water heating you'd expect from Lochinvar while simultaneously generating electricity as it heats. This means once it's installed, you will see an instant drop in your electricity bill. 
Check out this article Micro Combined Heat and Power in PM Magazine
Lochinvar KNIGHT Fire Tube Boiler
THE BEST KNIGHT EVER Today, the new KNIGHT boiler family is available in 13 model options—six floor mounts and seven wall mounts. It also offers a broader range of heating capacity from 55,000 to 399,999 BTU/hr—while continuing to work at 95% AFUE efficiency.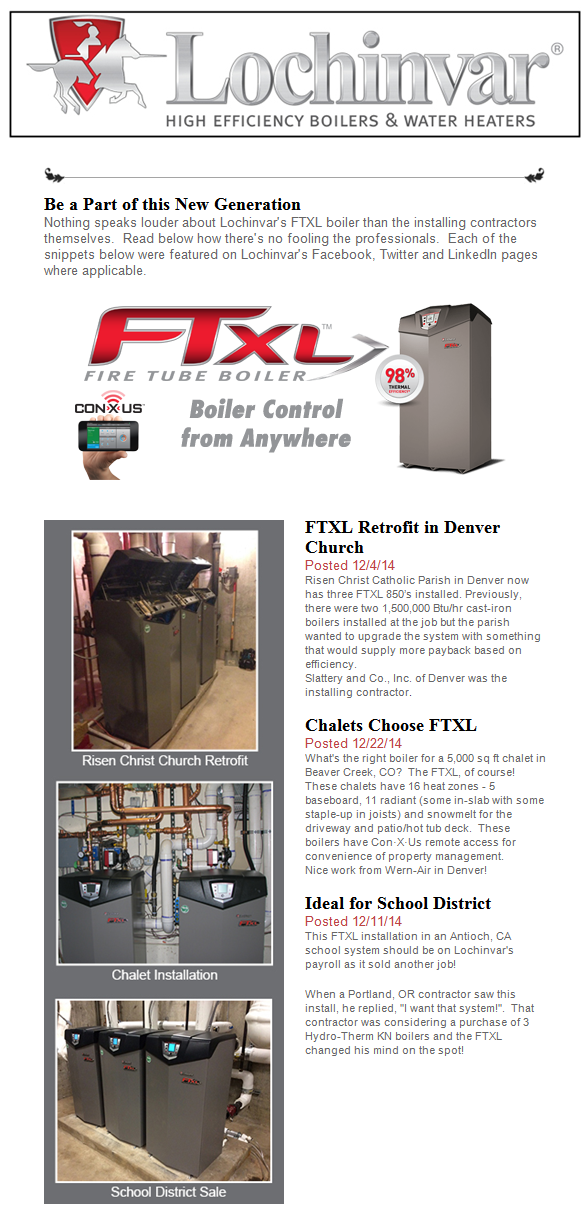 Lochinvar CREST Condensing Boiler
RIDE THE LOCHINVAR WAVE – With the exclusive wave fire-tube design, advancements in Lochinvar combustion technology and the SMART TOUCH™ control with CON·X·US, CREST changed how the industry thinks about fire-tube boilers. Now you have the opportunity to use all of these features in sizes ranging from 750,000 to 6.0 million BTU/hr and delivering up to 96.2% thermal efficiency

The CircuitSolver® is a thermostatic, self-actuating balancing valve that automatically adjusts the flow through a domestic hot water recirculation system (DHWS) to maintain a specified temperature at the end of each branch.
With Configurations to satisfy any design, CircuitSolver® includes a variety of model features including an integrated union, check valve, isolation ball valves, particulate strainer, ProPress® ends, and sanitary flush capabilities.

Why Choose CircuitSolver®?
Time and costs savings
Thermostatic technology automatically and continuously modulates the valve between open and closed in response to changing water temperature, completely eliminating the need for time-consuming and expensive manual balancing procedures.
No callbacks
CircuitSolver® eliminates callbacks and unhappy tenants by consistently adjusting flow in response to temperature changes, ensuring hot water at the turn of a tap.
Completely dynamic
By relying on temperature and not flow or pressure calculations, CircuitSolver® ensures the entire system is thermally balanced to meet the design specifications without over-pumping the system.
ThermOmegaTech® offers the CircuitSolver® Union Sanitary Flush (CSUSF) Balancing Valve for thermal disinfection applications used to prevent Legionella bacteria growth.

The CSUSF brings the benefits of the standard CircuitSolver® into high temperature sanitary flush applications – no manual balancing required.Using two thermal actuators to control the flow of water through a branch, the CSUSF valve allows for higher water temperatures to flow through the system during a thermal disinfection process to protect against Legionella growth.

Make Your Life Easier! QR Code App Available For All E Instrument's Combustion + Emissions Analyzers!
Free Apps Available for All Hand-Held E Instruments by Sauermann Combustion and Emissions Analyzers. Quickly Save + Share Combustion and Emissions Reports Using Your Smartphone or Tablet!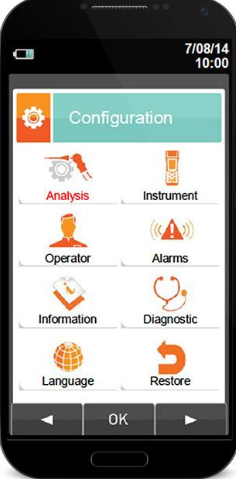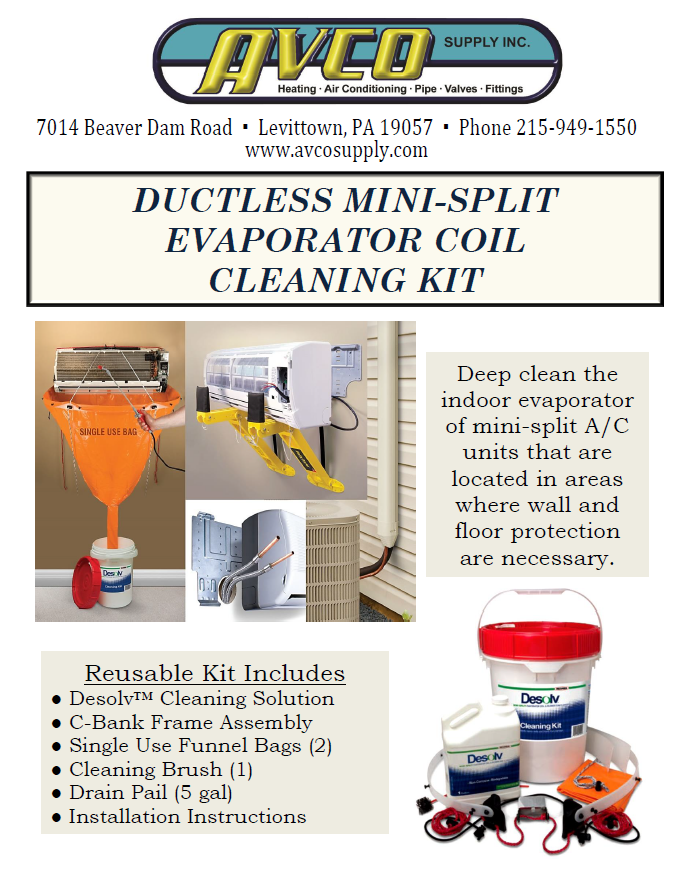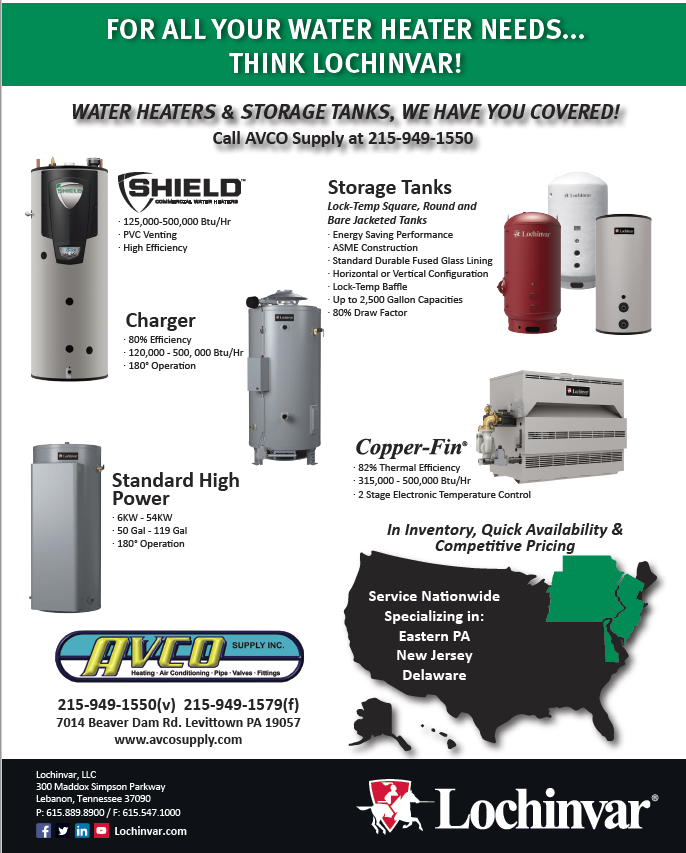 Quiet & comfortable with VERTICAL ZONELINE
Easy to install and maintain, Zoneline® Single Packaged Vertical units keep your guests cool and comfortable — and your energy costs low.
SPACE-SAVING DESIGN
Vertical design leaves more usable space with installation in a closet or out-of-sight area and gives rooms a more home-like feel. With proper ducting, a single unit can serve multiple rooms.
EFFICIENT
Zoneline units are some of the most efficient single packaged vertical units in the industry. And greater energy efficiency means lower utility bills.
RELIABLE
Every component is engineered to provide exceptionally quiet and reliable cooling and heating performance for a perfectlycomfortable and relaxing environment.
Zoneline Packaged Terminal AC (PTAC) & Packaged Terminal heat Pumps (PTHP)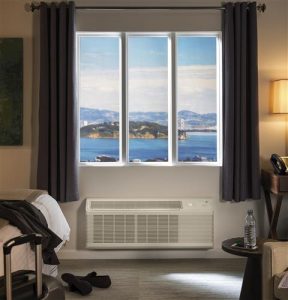 GE Appliances Zoneline PTACs and PTHPs are selfcontained units designed for through-the-wall installations in hotels, motels, apartments, hospitals, nursing homes, add-on rooms and many other installations.
Zoneline units provide individual room or zone control in both cooling and heating operation. There is a model for practically every application, ranging from 7,000 to 14,900 BTUH in cooling capacity and from 6,200 to 13,500 BTUH heating capacity in heat pump operation.
GE Zoneline with Makeup Air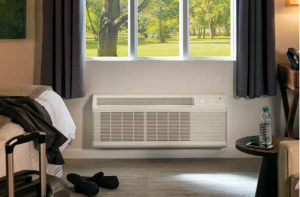 GE Zoneline with Makeup Air units deliver complete comfort for guests in even the most humid areas. In select models, the makeup air module is an included secondary system that provides continuous outdoor air. In addition, the supplemental dehumidification system operates when relative humidity levels rise above 55%.
Lowers Construction Costs | Reduces the need for large rooftop units and additional venting. Standard
Industry Dimensions | Fits standard industry 42″ x 16″ dimensions for GE Zoneline in new construction settings. 
Makeup Air | Delivers 35 CFM of continuous makeup air.
Dehumidification | Delivers dehumidified air when relative humidity rises above 55%.
Efficiency | Complies with ASHRAE 90.1-2013 minimum efficiency requirements for PTACs and PTHPs.
Watts Radiant HeatWeave
HeatWeave, electric radiant heat for new construction and renovations.
Install HeatWeave mats to warm almost any floor covering. They work great in new construction or remodeling and in projcts of any size.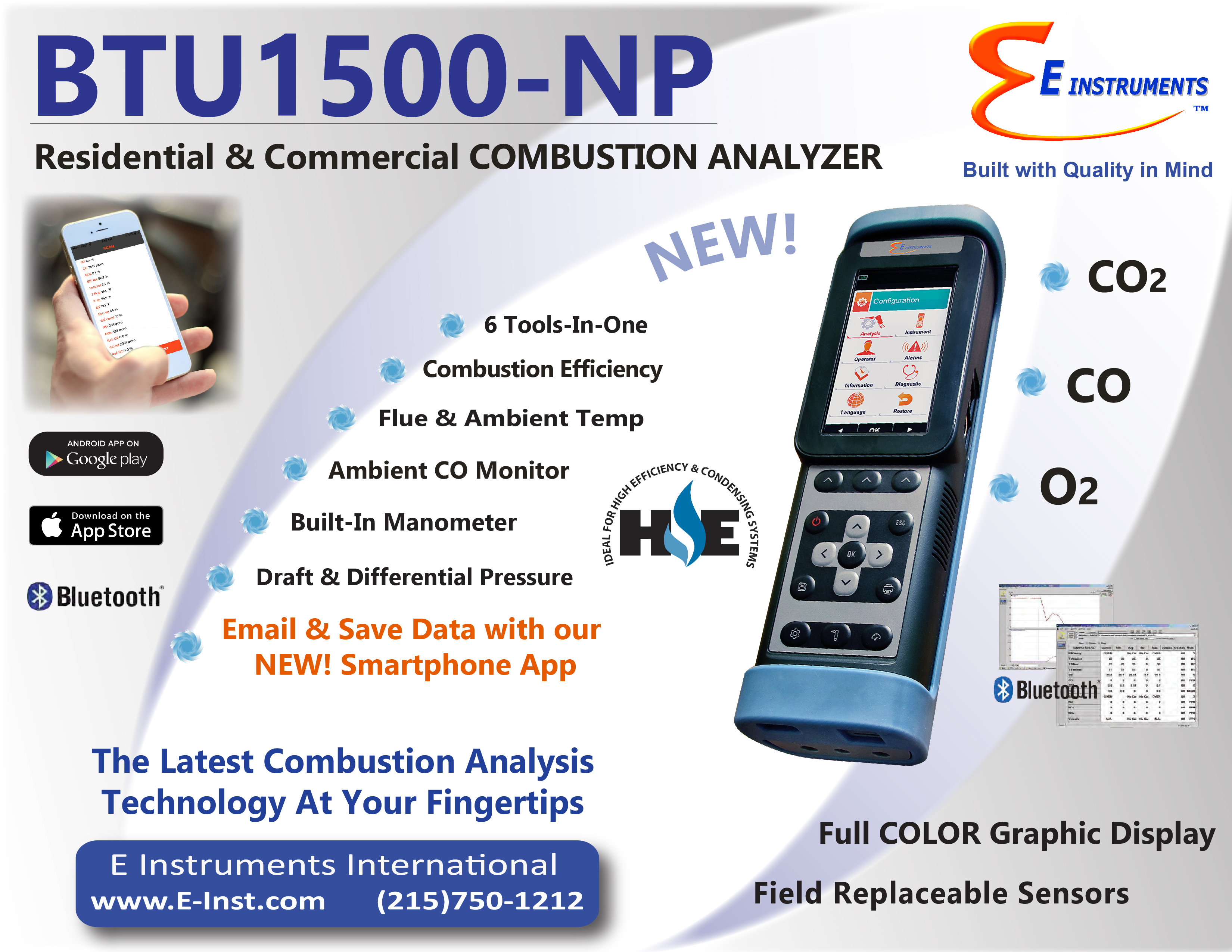 BTU1500-NP "All-In-One" Combustion Gas Analyzer
Combustion Analyzer for O2, CO, CO2

 

(Calculates Combustion Efficiency, Excess Air, Losses, CO Air Free)
Ambient Room Air Carbon Monoxide (CO) Leak Detector
Draft Meter (Negative & Positive Draft)
Cracked Heat Exchanger Test Included
Built–In Differential Digital Pressure Manometer
Built–in Differential Thermometer
Lochinvar PVC/CPVC Vent Pipe Fact Sheet and Tech Bulletin
Click the image above to download the Lochinvar PVC/CPVC Venting Fact Sheet (dtd 8/2011)
Or Click Here for the Lochinvar Tech Bulletin on the topic of PVC/CPVC Venting
HIGH FUEL PRICE$ STEALING YOUR CUSTOMERS?
Save YOUR customer from their excessive fuel bills! Install the NEW HIGH EFFICIENCY alternatives offered by 

Alpine 95% AFUE HIGH EFFICIENCY Gas Boiler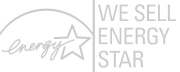 Seven Sizes 80-500 MBH
Stainless Steel Heat Exchanger
Unique Condensate Trap w/Integral Switch
5:1 Modulating
Stackable
MPO 87% AFUE HIGH EFFICIENCY OIL Boiler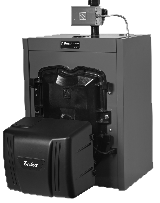 Five Sizes 74-203 MBH
Natural or Direct Vent Models
Durable 100% American Made
3 Pass Design, Easy Maintenance
3″ Insulation For Increased Savings