We Stock All Major HVAC Manufacturer's Parts and Supplies – (215) 949-1550
AVCO Supply Inc. will assist you with sizing, system design and  layout of your HVAC, Hydronic, Radiant & DHW Equipment.
AVCO Supply was established in 1979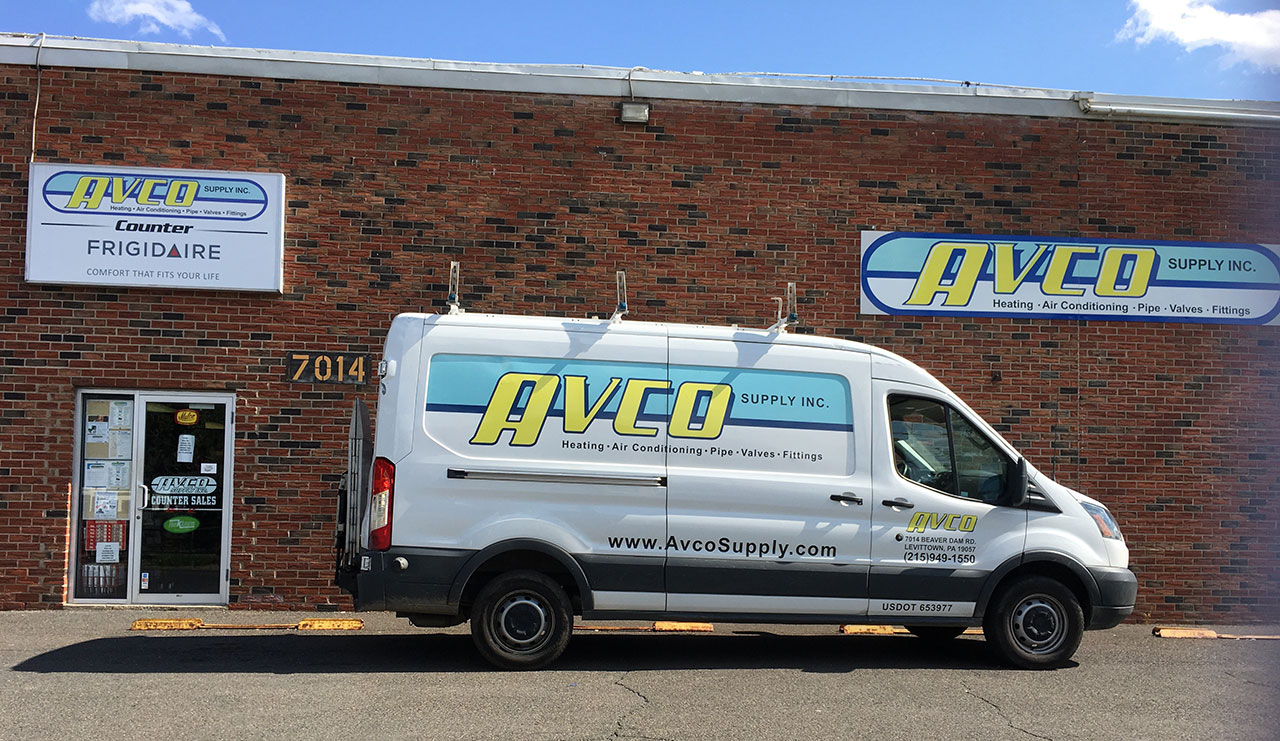 Originally AVCO was an industrial supply and oil parts/heating supply house. Since that time AVCO has evolved into a heating and air conditioning supply house for both residential and commercial applications with an emphasis on design-build projects and energy management.
Major product lines include:
Ruud Heating and Cooling products
Lochinvar
Taco
Grundfos
Frigidaire
Burnham
And so much more, check us out. We would love to earn your business!
Mailing Address:
PO Box 700
Levittown, PA 19058
Physical Address:
7014 Beaver Dam Road
Levittown, PA 19057
Phone/Fax:
Phone (215) 949-1550
Fax (215) 949-1578